Concerned about privacy?
There are many options out there for those who need remote storage.  Microsoft OneDrive™, Google Drive™, Dropbox™, to name a few, all provide similar services.  Some of our clients expressed concerns about storing and sharing data on services with millions of other users run by big data companies, fearing they may be the target of hackers.  Potential malfeasance by employees of big firms is also a frightening prospect. After all, how many people actually have access to your "private" information?  This is why we launched a closely monitored group of highly secure cloud servers.  Each has a fairly small group of users with a personal connection to real people.  Local people.
In all fairness, it should be stated that our competitors too are thoroughly committed to protecting your data.  While the biggest players may be more likely to be the targets of well-organized criminal hacking entities, every server online attracts malicious attention and requires careful oversight.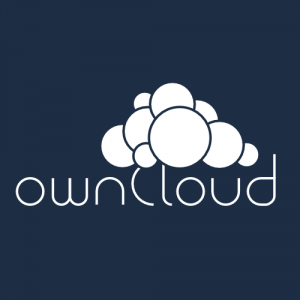 The Local Solution
The hosting business segment of iNetPlanet. LLC, BridgeTown Hosting Company, offers an alternative the services offered by Big Data.  Our ownCloud service provides remote storage customized to suite the needs of our clients.  Both shared and dedicated servers are available.
Our ownCloud service provides remote storage for backups, file sharing, and collaboration.  But there's much more.  Desktop applications for Windows and Mac machines, as well as hand held devices and tablets, allow you to synchronize files across multiple devices and even multiple users.  Your data, when you need it, where you need it.
Channel your inner Mick Jagger and tell Big Data, "Get Off Of My Cloud!"
ownCloud gives you secure, offsite storage on servers dutifully managed in Portland, Oregon by BridgeTown Hosting Co.  You can also purchase or lease an ownCloud system to be installed in your office.  It can be configured for internal only access or via the Internet.   Many options and pricing levels are available to suite the needs of individuals, small businesses, and much larger organizations.
Contact us for details or see https://bridgetownhosting.com/servers/.
---
Image credits:
Hacker image by by www.elbpresse.de (Own work) [CC BY-SA 4.0 (http://creativecommons.org/licenses/by-sa/4.0)], via Wikimedia Commons